DEAR DIARY,


continuation of 14/11/22:
after thor we tried to go on "the predetor" ride but it was packed! so went to eat since it was already 1pm! after a long discussion with the frienf group i was currently with, i decided to eat shawarma. i ate a shish tawouk shawarma meal and the fries that went with it were so good! after eating, we went to "the predetor" and it was so much fun! it ended really quickly though :C then me and my best friend "R" went to the "powerpuff girls" ride! it spins you side ways and like goes around a centre thing. when the ride ended, we realised that our chairs were stuck! and so they said they had to restart it. R was on the verge of crying since she didnt want to go again. after we were freed, R realised she lost 90+ AED and so we went to look for it. we spent an hour or so and then it was almost 5pm! I was really looking forward on going on the "velociraptor" ride, but the friend group i was with had already went on it, so i decided to go alone :/ , but luckily for me, i found some girl from the other class getting ready to go on the ride and they asked me to join them since i was alone, and ofcourse, I DID! the ride starts from being inside the theme park and at some point exits the park and continues outside. it was so much fun that i had to go on it one more time! but by the time the ride ended the second time, it was time to group up and go back to the meeting point so we could go back to school! i was rushing and on the way back i found my classmate "N".

me and and N rushed back but we saw a thor cosplayer on the way and just had to take a photo with my polaroid camera! the picture turned out a little dark though 💔. so we reached the meeting point and i was exhausted, but i had no water left and the water there was so overpriced!! so i just sucked it up and distracted myself by taking some photos with my polaroid camera. after a while we went to the bus back to the school and R's mom drove me back home!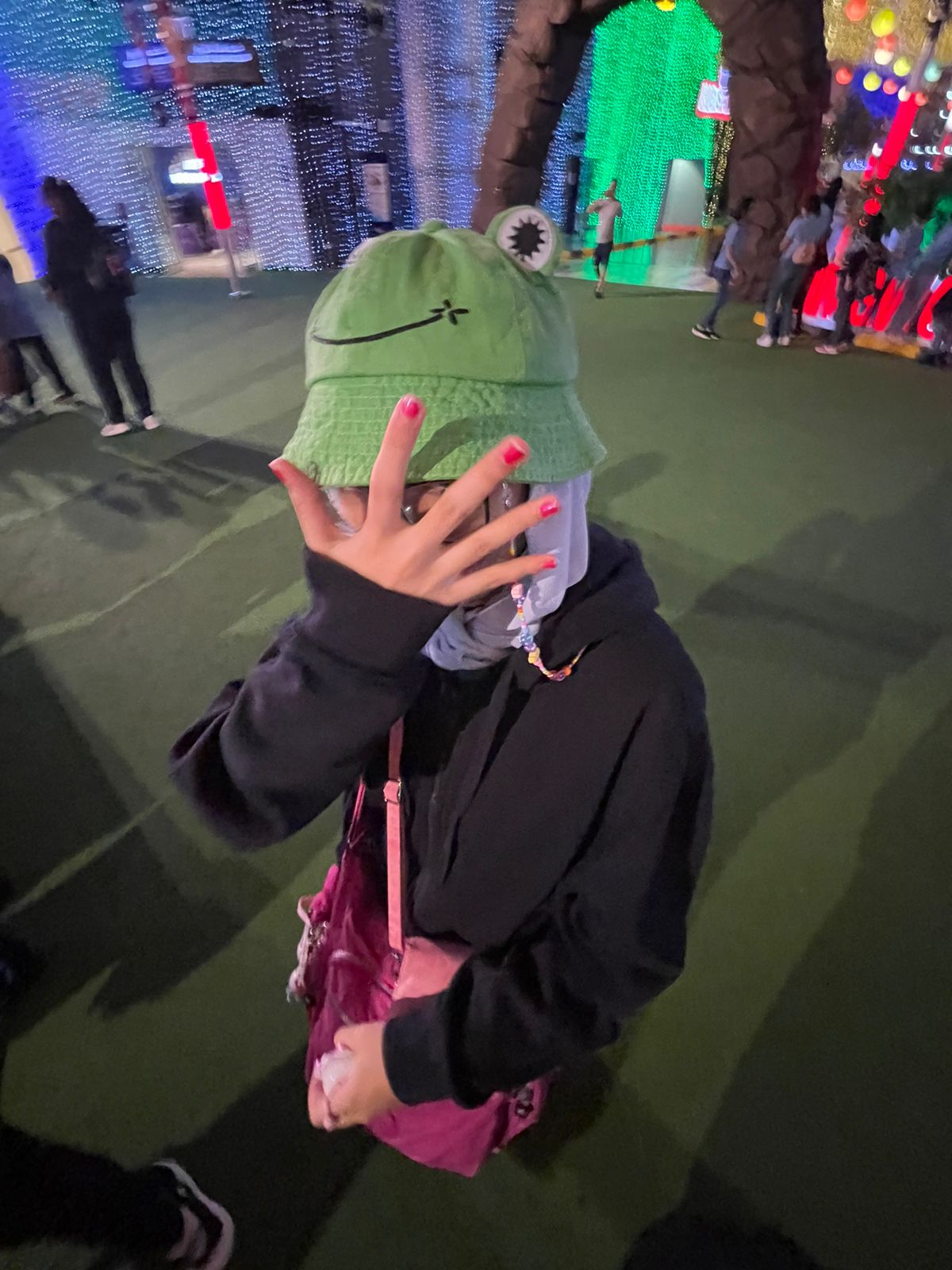 NEXT PAGE